Board of Trustees approve raise for Nonunion Adjunct Faculty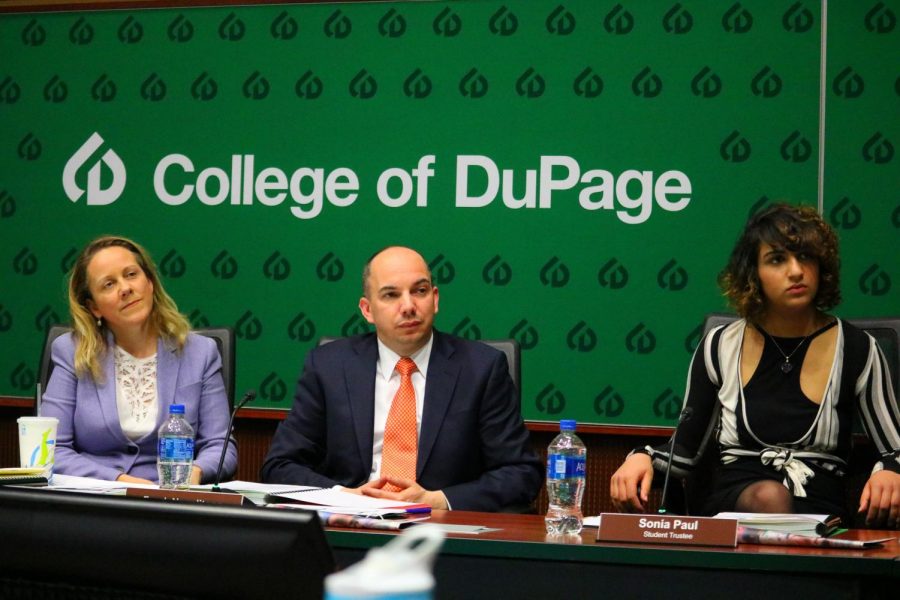 Kimberly Wilson, Opinion Editor
August 8, 2018
Reading Time:
2
minutes
The College of DuPage board of trustees recently voted to increase compensation for the college's nonunion, adjunct teaching faculty. The increase, which interim vice president of HR Mia Igyarto says is "consistent with action that the board has taken for all other groups" will be assigned to the 760 current nonunion adjunct faculty and as the need for new nonunion adjunct faculty arises.
Robert Hayley, budget manager for COD, estimates the increase will cost the college $160,000 in the next school year. Hayley says this estimate "assumes the same course offerings and [nonunion adjunct faculty] assignments as the 2018 academics year" and is "likely our maximum exposure given our projected loss in enrollment next year."
There was also a presentation on the development of a new Facilities Master Plan (FMP). The plan is said to be "one of the major planning documents that feeds a lot of [COD's] processes, including the budget process." Minor updates had been made to the plan in 2010 and 2016, but there has not been a full reassessment since 2005.
The undertaking to update the plan, which started on June 18, began with a meeting including "the president and the cabinet," where they outlined what the process will entail. The meeting also saw the president and the cabinet give their "input about important initiatives" they wanted to be considered and pursued.
Several awards presented to the college by the Government Finance Officers Association 'GFOA' were also announced during the meeting. State Representative for the GFOA Rita Cruz presented board Chairman Deanne Mazzochi and President Ann Rondeau with the award for the best "Popular Annual Financial Report" (PAFR) for the fiscal year that ended on June 30, 2017.
The PAFR is a "highly summarized version of the government's complex financial annual reports." The exclusive award has only been won by five other public higher education institutions in the United States "…in the most recent reporting year."
The college also won the "Certificate of Achievement for Excellence in Financial Reporting" (CAFER). The prestigious national award, which COD has received on multiple occasions, conforms with the highest standard of preparation in state and local government financial reports. The award for "Distinguished Budget Presentation" was also presented to the college.