Code Now creator Neil Sales-Griffin on the perks of perserverance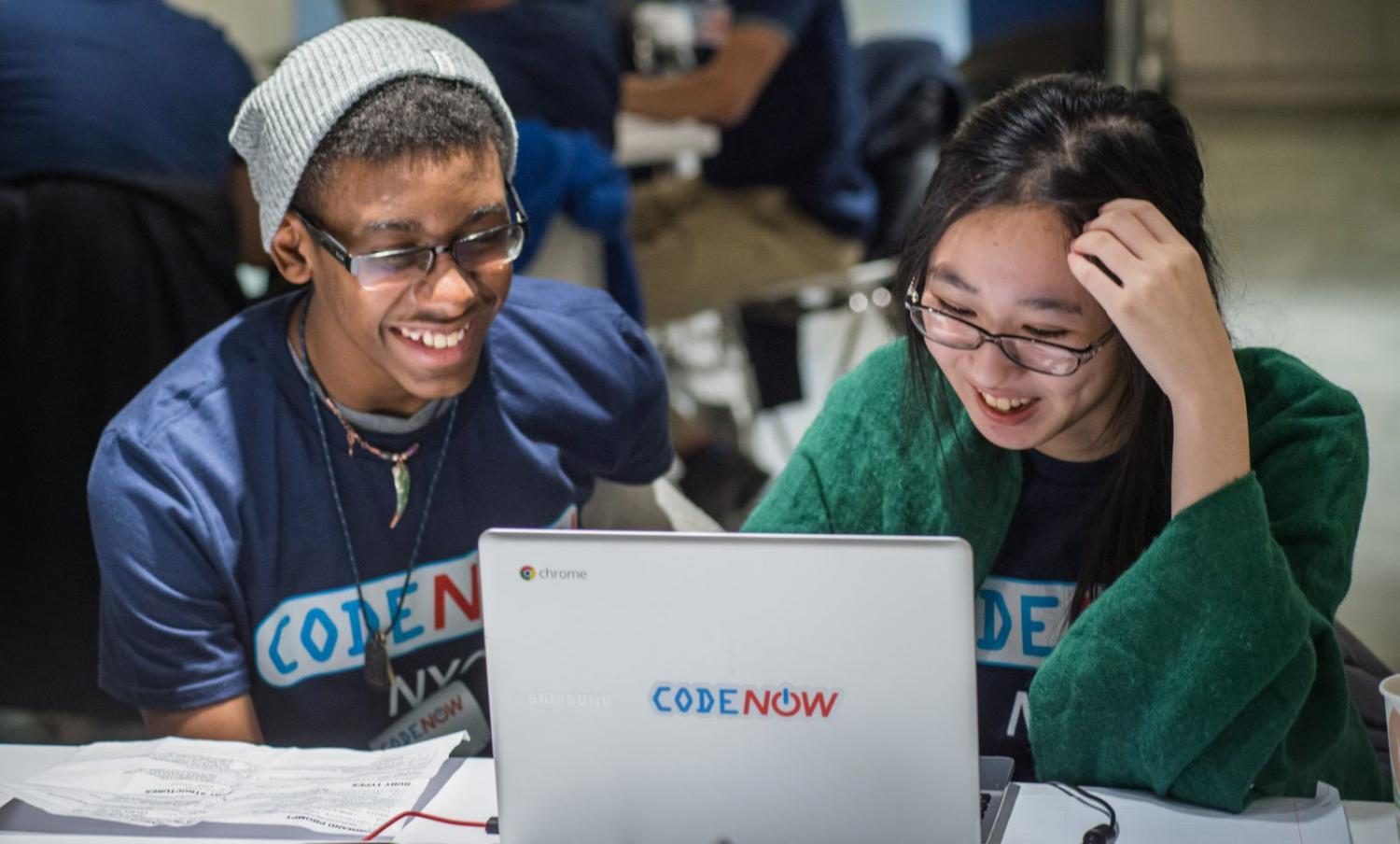 Brian McKenna, Reporter
September 21, 2017
Reading Time:
2
minutes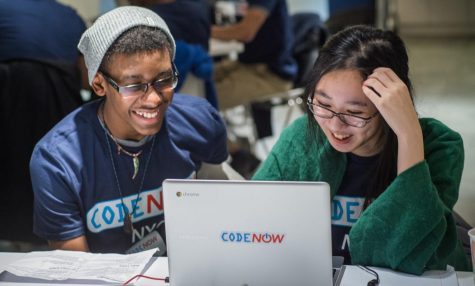 Growing up in a part of Chicago not many people make it out of, The Legend of Zelda helped salvage Neil Sales-Griffin's future.
The game, and others of its role-playing genre, supplied endless amounts of dialogue that made Sales-Griffin want to read and excel at it.
"(Role-playing games) helped shape how I saw things," Sales-Griffin told a College of DuPage audience last Friday night.
The way Sales-Griffin came to see things would eventually put him on the path to creating a $5 billion business known as Outcome Health. But as a boy, and even a teenager, he lived off of fried bologna sandwiches and peanut butter and jelly quesadillas. All the while, he tried to avoid getting sucked into the despair of his southside neighborhood.
"It was not a place you could just simply walk around," Sales-Griffin said.
Instead of walking, he ran. Excelling at football and track enough to earn a chance to participate in the Junior Olympics, only to lose the opportunity following a back injury. Nonetheless NSG persevered and was able to attend Northwestern University for economics.
"I thought money was going to make me happy." Sales-Griffin told his audience during COD's first STEMinar. As a college student, he started businesses and made connections that would prove vital in his future career path. After school, Sales-Griffin interned at UBS Bank, making more in the three-month period than his mother made in a year. He also worked at OCA Ventures and Sandbox Industries where he was a "Entrepreneur in Residence."
As Sales-Griffin watched the app craze skyrocket in the late 2000's, he felt it was his calling to be a part of it. He left his job and decided to learn coding.
"With no experience, I set out to learn how to make software," recalled Sales-Griffin
Sales-Griffin's entrepreneurial path earned him an invitation to COD's brand new Science and Math seminar sessions called "STEMinar." He spoke Sep. 15 in a Health and Science center full of people eager to hear from someone who could inspire them to great lengths. Sales-Griffin started his presentation with a simple line: "This'll be fun."
With a dream to open the general population to the possibility to learn computer science Sales-Griffin  co-founded the nation's (and possibly the world's) first "coding bootcamps." Initially called Code Academy, the bootcamps are now known as Starter League. After selling Starter League to Fullstack Academy, Sales-Griffin founded Code Now, which focuses in on high school students in low income areas interested in coding, design and entrepreneurship.
"I don't believe in failure," Sales-Griffin said during the audience question and answer session., "I only believe in expensive mistakes."
NSG is no stranger to mistakes. Because of that,Code Now and Starter League don't focus on "carrots and sticks", but encourage failure to learn exactly what the student had done wrong.
The college's STEMnar series will focus on Science, Technology, Engineering, and/or Mathematics. All STEMinar events are free admission and only require a simple review short after the talk is over. Located in HSC 1234 at 7:00 at night, guests from a variety of backgrounds will be visiting to talk throughout the Fall and Spring semester.
COD's next STEMinar guest speaker will be Angel Price, who assisted in creating the newest Disney attraction – "Pandora – The World of Avatar."