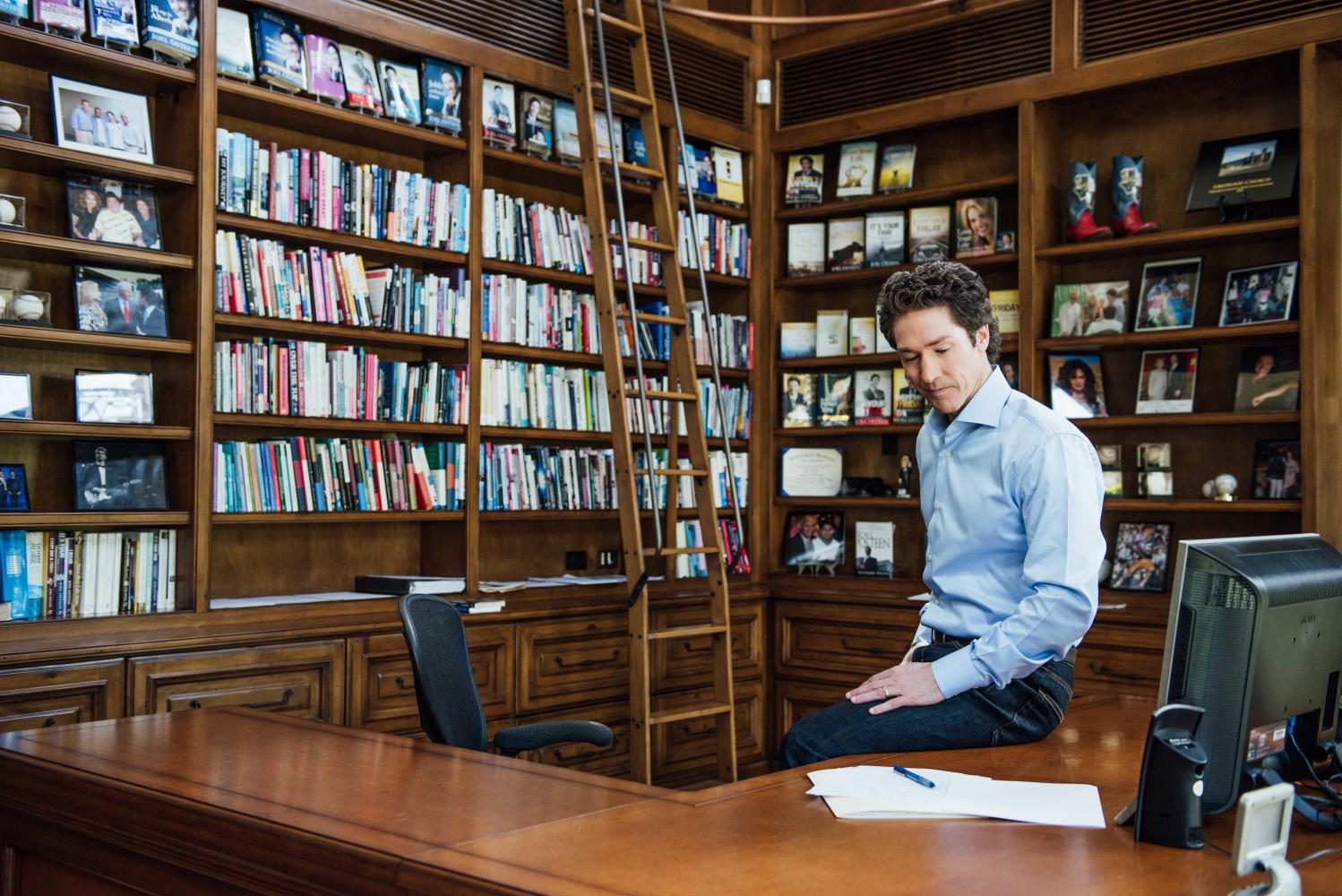 success.com
Reading Time:
3
minutes
Hurricane Harvey has quickly become one of the most devastating natural disasters the United States has ever seen. It is said to have brought more than 50 inches of rainfall to the state of Texas, which is more than some places in the country see in an entire year. Countless victims were left stranded in their flooded homes, and up to 10,000 people have sought shelter inside the Houston Convention Center after their homes were destroyed. As of August 31st, the death toll from the disaster was said to be at least 37. Naturally, many celebrities have reached out to help the victims of the disastrous storm. Movie stars such as Sandra Bullock and Leonardo DiCaprio each donated $1 million to the Red Cross and the United Way Harvey Recovery Fund respectively. Many would think then that it would come as no surprise for Houston based "megapastor" Joel Osteen to open up his megachurch in Lakewood (which, f.y.i, seats up to 16,800) to join in the efforts to aid victims. For those who might not know of the famous pastor, he rose to prominence through his televised sermons preaching the word of the Lord. Today, his sermons are viewed by people all over the world, but Houston is where it all started and comes back to for Osteen. So people were notably confused when he seemed to be "M.I.A" during Houston's time of need.
On Monday Aug. 8, three days after Hurricane Harvey made landfall on the Texas gulf coast, pastor Joel Osteen posted in a statement to his Facebook page that Lakewood Church was "Inaccessible due to severe flooding." He then went on list several other safe shelters around Houston where victims could take refuge. However, celebrity news website TMZ reported soon after that the church was actually completely dry. This led to extreme backlash from all over social media, with many people criticising the pastor on Twitter for not opening his doors as soon as the massive flooding ensued.
As the backlash continued to pile up, Osteen appeared on a slew of morning television shows in an attempt to clear his and his church's name. In an interview aired on "CBS This Morning", Osteen refuted the claims made on social media by saying "Our doors have always been open. We received people even – as soon as the water started receding. We worked with the city constantly. The city set up a shelter about four miles from here that can house 10,000 people, showers, dormitories, kitchens, security, all that. They didn't need us as a shelter at that point. They wanted us to be a distribution center." He went on to inform viewers that as soon as Houston officials asked for his help, he opened the church doors to displaced evacuees. It has been confirmed that Lakewood church has indeed been sheltering victims of the storm as of August 30th.
Nonetheless, many people are still suspicious of the fact that Osteen had to be "asked" before he turned his church into a shelter. Pretty much all of Twitter thinks he only opened the church when he realised how much bad publicity he was getting. Though when asked if he was worried if the controversy would negatively affect him and his church, he responded by saying, "Not one bit. We know who we are. If you let social media run your life and your ministry, you'll never do anything." That sounds really great, but if he was so devil-may-care (irony totally intended) about the whole situation, why would he even bother to make the morning TV rounds just to try to convince us all of his innocence? Additionally, the news that a local furniture business converted its store into a shelter to help hundreds of storm victims makes his excuse look rather pathetic. Jim Mclngvale, the owner of the store, almost certainly took a huge loss by letting victims take refuge there. He didn't need to be asked by the city to do it either. He did it simply because he could, and it was the right thing to do. Now, all of this is controversial enough on its own, but this isn't even the first time Osteen has exhibited some questionable behavior surrounding his work. He's been accused many times in the past of only using his church as a money making machine and a way to advertise his books, which have all been bestsellers and have given him a net worth of $55 million, as of 2012.
With many people left homeless by this catastrophic storm, we're sure it is greatly appreciated by all that Osteen eventually opened his doors to people who desperately needed a shelter. There's no doubt that, in time, he and his church did the right thing. What's doubtful is how long it took Osteen to do it, and the fact that he had to be asked to do it. He owes so much of his success to the people of Houston. At the very least, it's not a good look.