Audit reveals 19 points for improvement for College of DuPage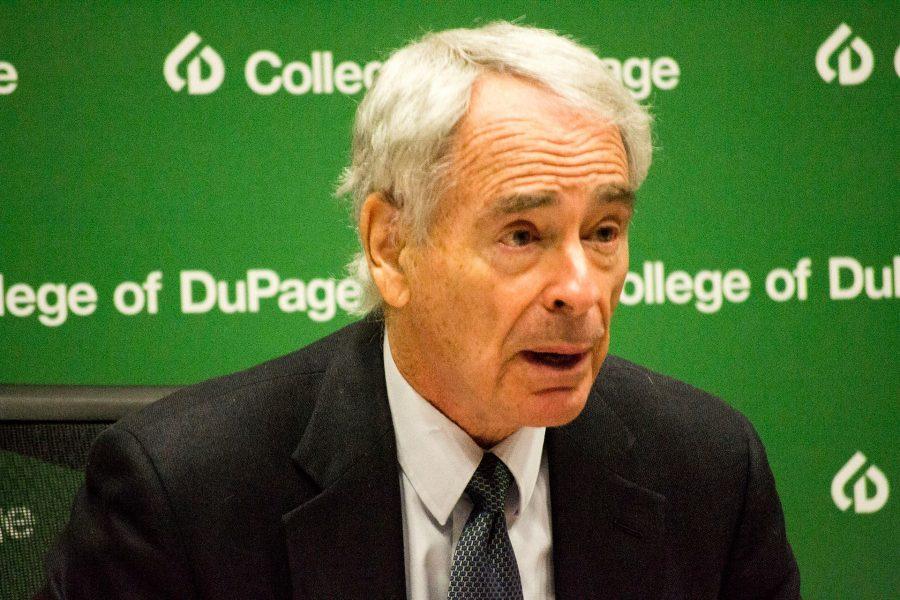 Bridget Kingston, News Editor
October 5, 2016
Reading Time:
2
minutes
The Illinois Auditor General released its performance audit on College of DuPage on Wednesday Sept. 28, offering 19 recommendations for the Board of Trustees to improve oversight, operations and transparency. The college agrees with all 19 points.
The report examined whether the college fulfilled its responsibilities during fiscal years 2011 through 2014, revealing that the board of trustees was not evaluating former President Robert Breuder's performance annually, as is required by policy. Lack of oversight and approval of financial investments, contracts and budget transfers also raised questions.
"There truly, authentically, were no surprises here," COD President Ann Rondeau said."I think the real test moving forward is just going to be helping people learn how to do things differently."
Board of trustees Chairwoman Deanne Mazzochi agreed that the majority of the points the audit highlighted were old news, and that the college is already on the road to fixing them.
"We've spent the better part of the last 18 months looking at and focusing on improving these same issues," Board Chairwoman Deanne Mazzochi said at a news conference last Wednesday. "To a certain extent, nothing was a surprise."
The audit revealed that the majority of the school's purchases were not competitively bid and the procurement policies did not always comply with the established requirements.
Between 2007 and 2013, the College issued a total of $321.84 million in bonds and awarded contracts for construction before obtaining Illinois Community College Board (ICCB) approval, as is required by ICCB rules.
"There certainly are additional items the audit revealed, for example construction, that we will be looking far more closely at," Mazzochi said. "We will be examining our policies and past internal procedures to really ensure that we are fully in compliance with the law."
The audit details that, compared to peer colleges, Breuder received the highest total compensation for all four years reviewed, reaching $495,092 in 2014. Three of the 16 presidents at the compared colleges received a lump sum payment upon separation, ranging from $103,269 (Morton College) to $380,245 (Moraine Valley). The COD Board awarded Breuder an outgoing lump sum severance payment of $762,868 in January of 2015.
"We had a board with members that were asking different things of the president," Rondeau said. "Maybe they didn't see a need at the time for oversight the way the current board does."
The current board plans to keep taking steps forward to satisfy the recommendations from the audit. Committees are in place to provide further control, as well as additional training for current and future trustees.
"We've done a lot, but we still have a lot to do," Trustee and Chairman of the Audit Committee Charles Bernstein said at a news conference last Wednesday. "We look forward to doing it."
The board agreed to authorize the audit in April of 2015. The final cost of the report process is still unknown by the college.