COD Softball has an explosive start to their season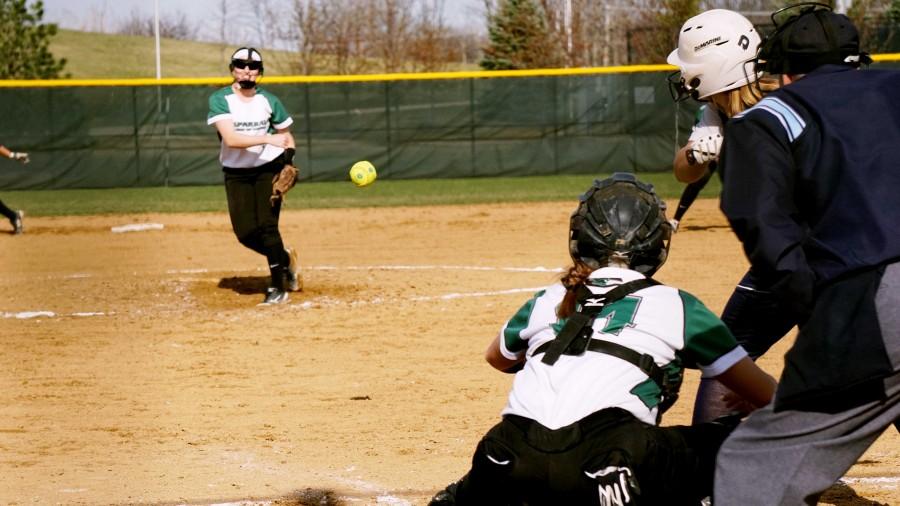 Lucas Koprowski, News Editor
April 6, 2016
Reading Time:
3
minutes
The College of DuPage softball team has been on fire this season. They are 16-4 overall, and 6-3 in conference. The team has a .411 batting average and a .477 on base percentage. They are first in the nation for bases stolen, that number being 63, and first for triple plays, with 10. They are currently third in the nation overall in Division III.
Coach Ryan Connell has been the head coach for COD softball for nine years and believes that this year's team will be one of the nation's best.
"This year's girls are just amazing," said Connell. "In Florida they bonded really well and got together. It is really great to have this, especially since last year. Last year was the most difficult season we've had in COD history. We gave up 344 walks on the air last year, and our pitching was trouble. Our pitching is solid for this year. After 17 games, we're pretty confident."
Last year's team had a terrible run. They were 11-36 overall and 3-12 in their conference. They only had 247 runs in their 47 games, compared to this year's 186 runs in 21 games. On top of that, they only had 13 home runs out of their 47 games, compared to this year having eight home runs in 21 games.
Sophomore infielder Colleen Honn thinks the team has a vastly different atmosphere from last year's quad.
"We definitely have a larger team, which is nicer," said Honn. "If one person isn't getting something done you can always look for another. It's always nice to have a deeper bench. We all get along really well, which is nice. I think we will definitely be a lot more competitive this year than we were last year. Last year it got a little cliquey and there was a little bit of drama, which you see a lot on girl's teams. But this year we all get along and have a lot of fun. You can definitely see that on the field."  
This year's team has had a booming start. They began their season at The Dome in Rosemont, Ill. to play their division tournament. In their first two games of competition, they lost to Madison College 9-0, then to Harper College 8-3. They then won the last four games of the tournament.
After that, they went down to Florida during the beginning of COD's spring break and dominated. Connell was impressed by the team's competitive performance.
"We went down to Florida and played some really tough competition," said Connell. "We played the tops of Division II. We also played a couple of ranked Division III teams and pretty much beat up on everyone down there. We had a good time. We went 9-2 in Florida. So we came back for our home opener being 13-4."
Connell believes that the team has some major differences from last year's team that has led to their hot streak. One of the major reasons is that their roster is a clean slate, with 15 freshmen and five sophomores. He believes their biggest strength as a team has been their positivity and how well they have bonded.
"They are completely positive," said Connell. "They are picking each other up all the time. They're having a blast. They don't let one mistake turn into two or three. It's a lot of fun to be around a group of ball players that are all going for the same thing. They are all trying to win every pitch. It's pretty cool."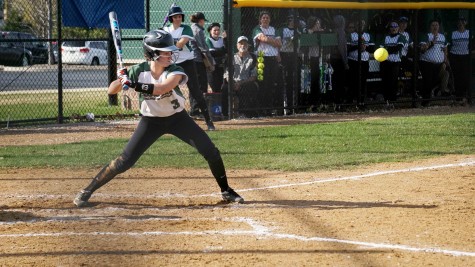 Lucas Koprowski
Freshman Infielder and Pitcher Lindsey Arnston thinks that the team is great at bonding off the field, but it needs to work on their communication on the field.
"I feel like our strengths have been hitting the ball and picking each other up," said Arnston. "Our biggest weakness is that we don't talk to each other enough during the games. We need to cheer more, and we need to work on that. We have 20 girls, and it makes it hard if you're not playing a lot to keep your head in the game. Only nine girls can play[at a time]."
With another 27 games before their regional tournament, the team has set up good groundwork for themselves to improve upon. Their biggest competition this season has been Madison College and Rock Valley College, the returning national champions and currently first in the nation in Division III.
Connell believes that this year's squad has a number of high caliber players, and the team has become tough competition.
"We have girls that are Division I caliber that have bought into our philosophy and decided to come here and play, and it's just cool," said Connell. "COD softball has been one of the best in the country for quite a long time. This is my ninth year as head coach. The previous coaches laid the groundwork for a really good program. We do all the little things the right way. This year is going to be a fun year, and I think the girls have bought into the philosophy of what College of DuPage softball is."
To keep up to date with the team, follow their twitter @CODSoftball for live coverage and updates on game information.