A rough season for COD's women's basketball team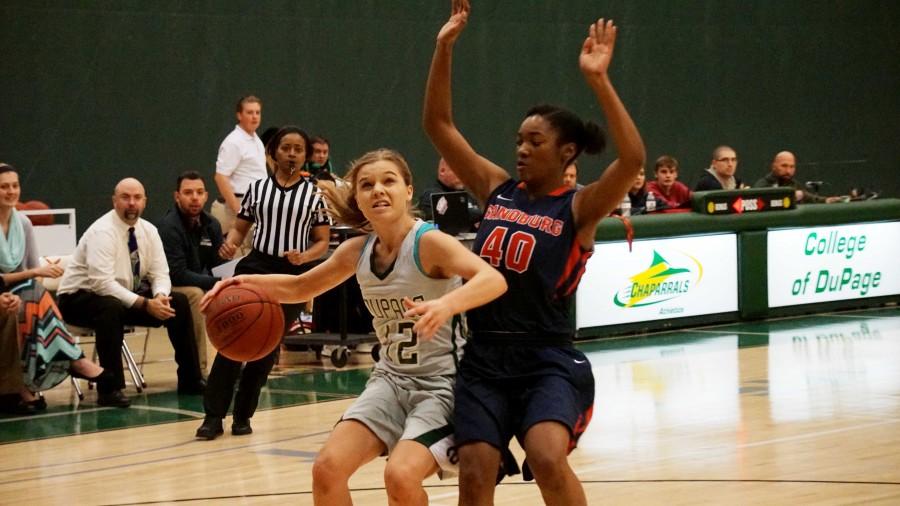 Lucas Koprowski, News Editor
March 29, 2016
Reading Time:
2
minutes
This was a tough season for the College of DuPage women's basketball team. They were 9-18 overall for the season, and 2-10 for their conference. They were 30.4 percent for field goals and 23.9 percent from beyond the arch. To top it all off, they ended their regular season on a four game losing streak.
Sophomore forward Colleen Honn thought the team wasn't the best on paper, but still had a positive outlook on how the season ended. "Our record didn't exactly show what many would consider a successful season, but in my eyes it was," said Honn. "Throughout the season we were faced with some adversity but instead of giving up we came together and got past it every time, that to me is a success."
Although this wasn't the most successful season, it is a major improvement upon the 2014-2015 season. That team was 7-22 overall, and 1-13 for their conference. They ended their season on a devastating eight game losing streak, and only three players returned out of the eight freshmen on the roster.
With this year's team consisting of mostly freshman, there is a possibility of having a bigger veteran presence next year. Sophomore guard Jillian Conneely believes that the team needs to come together and bond like this group did near the end of their season.
"The team dynamic will change drastically because of the four sophomores leaving and some freshmen not planning on coming back," said Conneely. "We all got so close and bonded well once conference games began and I believe it helped our team chemistry."
On the other hand, Honn believes that the team is in dire need of a couple of sophomores to step up and become role models for the team going forward.
"It's hard to say what the team dynamic will be next year because I don't know many of the girls who are coming in as freshman. However I know that it is crucial for one or a couple of the sophomores to step up as a leader in order for the team to be successful. Quiet teams never win."
With the team on an upturn in terms of performance after a two year decline, the team has a bright outlook. As long as current freshman step up, the team should continue its upward swing back to where they were just a few years ago.