New ICCB student representative announced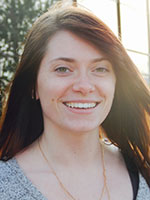 Lucas Koprowski, News Editor
March 29, 2016
Reading Time:
2
minutes
The newly elected Illinois Community College Board (ICCB) student representative is first year College of DuPage student Ugné Narbutaité.
As the ICCB representative, she will be providing student opinion and perspective on policies and issues that the ICCB is facing for all community colleges students in the state.
Narbutaité believes this position will further help her understand the needs of students, and will help her going forward in her college career.
"By having this position, it could help me get a better understanding of all the issues many schools come to face throughout the year," said Narbutaité. "Having this experience, I can go forward from this position and use everything I have learned to help out other schools once I transfer to a four-­year university."
Narbutaité was elected to the board through a vetting process within the ICCB itself. Each candidate fills out a common application for the position. Along with that, they have to write a cover letter explaining how they meet the qualifications for the position.
Candidates then hand in the forms necessary to Jeff Newell, deputy director of the ICCB. Once all the candidates are processed, the election Day will be set and told to all the candidates.
On election day, each candidate will give a three to five minute discussion to the ICCB members on why they are best for the position, the issues important to them and anything else they would want the board to hear.  At the end, the board casts their votes and the new representative is announced.
Narbutaité will follow in the footsteps of the current student representative of the ICCB and COD student Stephanie Torres. She has led major discussion with the board for topics like textbook pricing and MAP grant funding.
Narbutaité will begin her role on July 1, and her term will end on June 30, 2017.