Chicago raises the smoking age to 21 in California's footsteps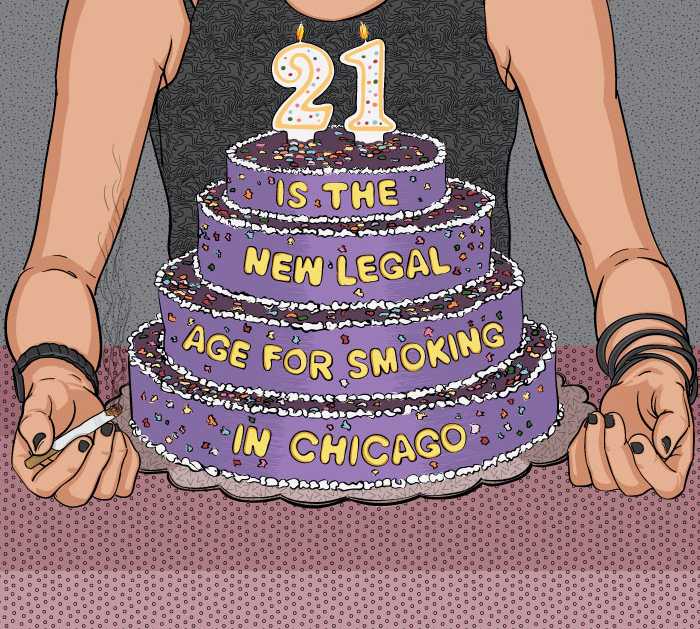 Lucas Koprowski, News Editor
March 29, 2016
Reading Time:
2
minutes
Chicago aldermen have approved raising the smoking age to 21. Not only does this include tobacco, but vaping and smokeless tobacco use also. Although this is a major change in policy, Mayor Rahm Emanuel's administration has had a strong hand in cracking down on tobacco use in Chicago.
Chicago isn't the first major city or locality to raise the smoking age to 21. The city joined more than 100 U.S. localities in this movement, which include Cleveland, OH; Boston, MA; New York City, Hawaii and more recently California.
Along with this new measure, the city council approved new tax increases on miscellaneous tobacco products. Cigars will now cost 20 cents more.  Smokeless and smoking tobacco have increased by $1.80 per ounce. And fans of pipe tobacco will pay 60 cents more per ounce.
This new legislation also banned smokeless tobacco use in all Chicago stadiums, and prohibits the use of coupons and discounts for tobacco products.
This isn't the first time Chicago lawmakers have made smoking a more expensive activity. In November of last year, the Emanuel administration decided to raise the Chicago tax on e-cigarette e-juice with nicotine to 55-cents per milliliter starting in May 2016. As well, Cook County will raise their e-juice with nicotine tax to 20-cents per milliliter starting at the same time. You can find more information on this here.
His administration has also recently cracked down on businesses for selling tobacco products illegally. A press release on cityofchicago.org on March 11 stated that the Chicago tobacco enforcement units have found 192 violations that resulted in the confiscation of 797 unstamped packs of cigarettes.
The units confiscate unstamped packs because the 1978 Contraband Cigarette Act prohibits the sale of cigarettes without the official tax stamp of the state where the seller is located.
Chicago Public Health Commissioner Dr. Julie Morita applauds this movement coming to Chicago. She was a strong advocate for following in the footsteps of the other localities.
In an interview with CBS Chicago, she stated, "Today, we're about to be one step closer to creating Chicago's first tobacco-free generation, where countless children throughout Chicago have the opportunity to have a life free from addiction and from a destructive habit that will shorten their lives."