COD Track and Field start to heat up as outdoor season arrives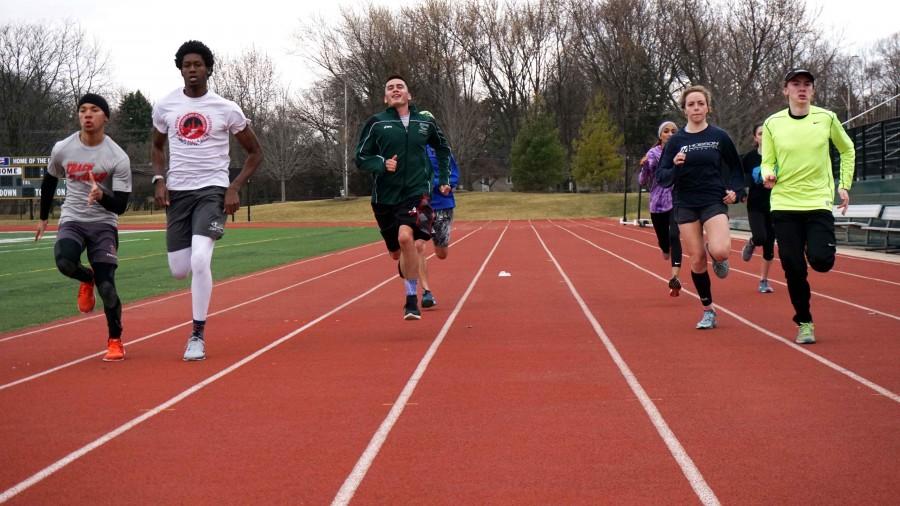 Reading Time:
2
minutes
The College of DuPage Track and Field team was disappointed after being told that they could not compete in this year's NJCAA Indoor Track and Field Championship. Freshman sprinter and indoor national qualifier Stephen Connor was one of the few athletes that didn't have a chance to make his mark on the national stage.
"I was looking at the times at home and I was watching the stream. If I would have went I would have gotten eighth based on time if I went with my personal record," said Connor.
Although having a strong start to this year's track and field season, the team wasn't able to compete in this year's NJCAA Indoor Track and Field National Championship in Winston-Salem, N.C. The team was not able to play due to a technicality with the application process of becoming an official competitor in the championship.
Coach of the men's and women's track and field team Matt Wilhite was upset at missing the chance to compete, but now knows how to go about applying for becoming an official competitor.
"We had a petition that we had sent into the nationals, an appeal really, to be accepted as an indoor competition for the first time in 15-20 years," said Wilhite. "We haven't always competed as an official indoor national team. We filed the appeal, but it was a little late in the year, and it didn't work out the way we hoped it would. We now know the right way to go about it, so we will be an official team next year."
Looking forward into the season however, the team's prospects look bright. The team has already had two pole vaulters Nathaniel Wesolek and Lana Mattice qualify for the outdoor national championship, and many athletes haven't reached their peak for the season.
"Our two pole vaulters are already qualified for outdoors, we are just hoping to see a couple of our kids hit those marks early and just keep reaching for new levels of competition and see them grow as athletes," said Wilhite. "I foresee us doing really well. We should have eight to 12 kids qualify for the national meet, maybe more."
Connor is one of the hopefuls that believes he will make it to the national stage in Westfield, Mass. in May. "The reason I was lower than where I wanted to be with indoor hurdles was that I'm a really tall guy," said Connor. "It's harder for me to get out with some of these shorter kids. They're just really quick out of the box. With hurdles 500, 600, 700 and 800 (meters), I start moving and I'm able to catch up with people. So honestly I want to be top 10 and I think I will be there this half of the season. I don't know about how I will place at the outdoor nationals. I'm pretty sure I will make it, but we'll see."
The team will start their outdoor competitive season on April 1 and 2 when they go to the Washington University Invite in St. Louis, MO.