COD student coordinates water donation to the undocumented of Flint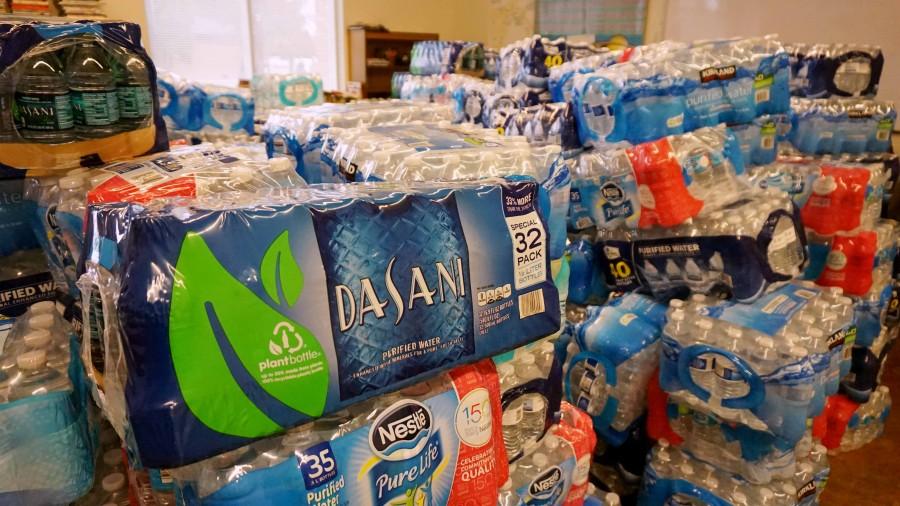 Lucas Koprowski, Featured Editor
February 3, 2016
Reading Time:
2
minutes
College of DuPage student Daniel Paz has set forth an initiative to help those in need of clean water residing in Flint, Mich. by coordinating with local organizations Organizaciones por Mexico, Estados Unidos, y Latino America (O-MEL) and the COD Latino Outreach Center to connect with Harper College, Northeastern University, TV station Telemundo, along with several other to collect and have the transport to deliver bottled water to the people in need.
The citizens of Flint have poisonous tap water flowing to their homes, as seen in popular news outlets over these past couple of weeks. Although there are places where citizens can go to receive bottled water, the undocumented people of this town have been one of the most affected by this entire debacle. The amount of undocumented immigrants in Flint, as reported by local news source WJRT, an ABC affiliate, are as populous as 1,000 people that are too afraid of going to water depositories in fear of being arrested and deported. With the population being less than 100,000 in Flint, over one percent of the population is undocumented.
"We heard that undocumented individuals were in need of access to clean water, because these people didn't have identification to receive water from various locations," said Paz. "We decided to mount a campaign to provide to those who wouldn't receive it otherwise. We are very thankful to our community for the support they've given the campaign, and we encourage other students to join organizations around campus."
One of the organizations that has donated their helping hand in the cause is the Henry Hyde Resource Center of Addison, Illinois. It was the final drop off location before the water was shipped by the trucks donated by Rulis Trucking to Flint. Executive Director of the resource center Kiki DeLuna believes that it was obvious the location would help with this cause.
"What happened to the people of Flint, Mich. is a tragedy," said DeLuna. "The fact that all of these people gave and came together is wonderful. You need more of that in this world, and the fact that they're being denied access to water, and that this will help those individuals, is amazing. It's wonderful, and it's a true testament that the world is kind."
With over 2,000 cases of water donated from all across the Chicagoland area, the donation project was made a success with the cooperation of the many groups and individuals that donated their time, money and water for this to come together. The water was donated to Woodside Church, a non-governmental organization, where the undocumented can go without fear of arrest.