Women's basketball breaks loss streak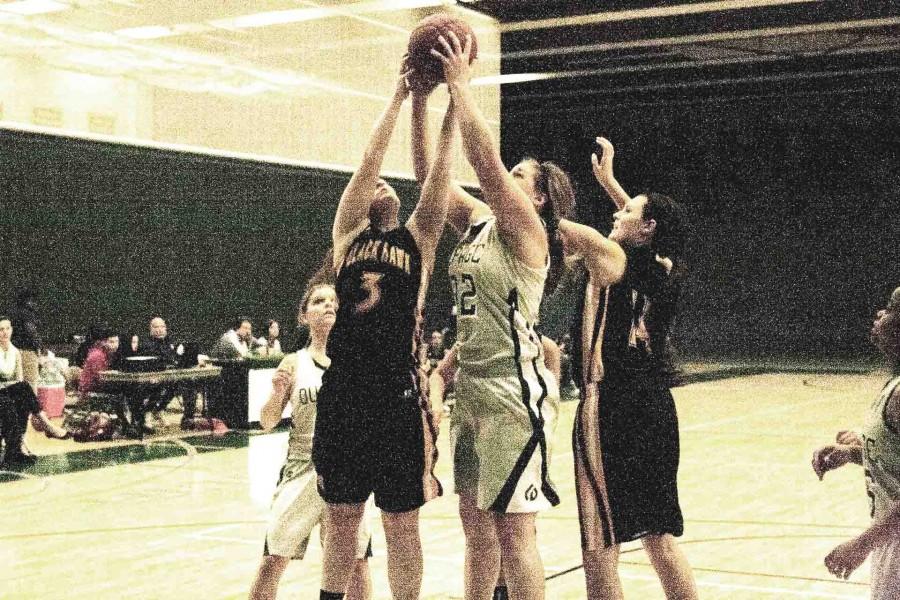 Lucas Koprowski, Sports Editor
December 9, 2015
Reading Time:
2
minutes
The Lady Chaparrals broke out of their losing streak this week as they defeated the NJCAA Division II team Black Hawk-Moline, 53-52. The team learned from their previous matchup against Carl Sandburg and focused on their free throw percentage in practice, making 11 of their 15 attempts at the line. This victory brings their record to 5-3.
Assistant Coach Mirko Dimitrijevic thought the Chaps did well in their matchup, with both teams having bad luck in their records as of late. DuPage had a three-game losing streak, while Black Hawk-Moline had a four-game loss streak previous to this game. Dimitrijevic noted, "It was about as close as it can get. They came out strong. They lost a few in a row, and we lost a few in a row. It was just a battle of who wanted it more."
One of the fatal flaws of Black Hawk's play style was with fouling, going into the bonus every quarter. Although last game the Lady Chaparrals were 46.5% for free throws, they stepped up their game by pulling up their percentage to 73.3%. The Chaparrals were also tighter on their defense, with 52 rebounds compared to last game, with only 37.
Although the team came out with the win in this matchup, they couldn't control the flow during the game. As Chaparral forward Lauren Carroll noted, "We played pretty solid. We need to work on keeping the energy throughout the game. We had a bunch of highs and lows. We need to try and keep that steady throughout the game."
Looking forward into the season, Dimitrijevic thinks that the team is on the right track to a higher level of play. "I think we're going to be fine. If we continue to play as well as we did today, and if we continue to fight like we fought today, I think we'll do awesome," said Dimitrijevic.
Looking forward into their season, they face Mid Michigan Community College at Rock Valley College on Dec. 12, Waubonsee Community College, away, on Dec. 15 and a home game against the College of Lake County on Dec. 19. They start their conference season Jan. 6 when they face Milwaukee Area Technical College away.