Chaparral men's basketball continues winning streak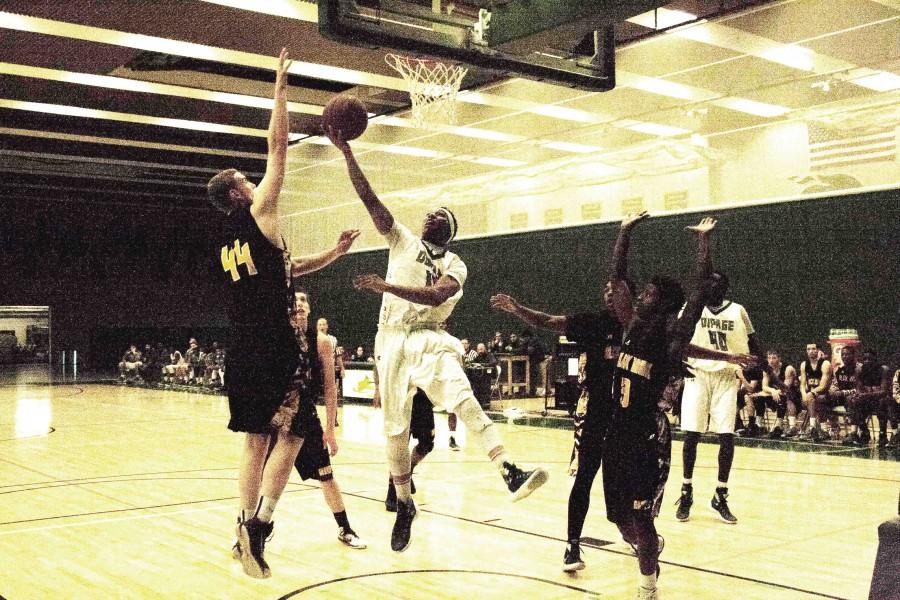 Lucas Koprowski, Sports Editor
December 9, 2015
Reading Time:
2
minutes
Chaparral men's basketball came back this week with another win, this time against the NJCAA Division II team Black Hawk-Moline, 68-63. They have now won four consecutive games since Nov. 21.
When talking about the match, Head Coach Earl Reed said, "This is a very good Black Hawk team. We challenged our guys earlier in the week and they played well. We kind of had some hiccups in the end of the game, but overall I'm pleased. I was pleased with our defense. They did a pretty good job."
Near the end of the match, the Chaps were continuously fouled to force COD players to shoot free throws in bonus. In NJCAA, bonus only allows to two shots if the athlete makes their first shot. This puts the Chaparrals at a disadvantage by forcing them to make two shots for the price of a layup.
The team played defensively, having 44 rebounds and nine steals in the game. Although Black Hawk College had more turnovers, a higher amount of bench points and a higher percentage for both 3-pointer field goals and free throws, the Chaparrals were able to force their offense to make more than half of their points from field goals, with 33 of their 63 points from outside the line.
Chaparral forward Moter Deng had an especially good match, with 10 rebounds, four steals and 22 points, the most scored on the team. On top of that, he had the most time on the court, with 36:34.
When Deng was talking about how the team prepared for this matchup, he noted, "We prepared for a week for them, because they're a pretty good team. They are in a higher division than us, so we were worried about that."
Looking forward into the season, the team has to wait until Jan. 6 to face their first conference game. This year, their conference is one of the toughest in the nation, with two of the top 10 ranked teams in Division III being in their region.
When Reed was talking about conference matchups coming up, he noted, "Our conference is ridiculously tough. When I say that, I mean one of the teams in the conference is number one in the nation. It's just a very tough conference with Rock Valley, Triton, Milwaukee Tech, and Joliet." Rock Valley College is ranked first in the nation, and Joliet Junior College is ranked ninth.
The Chaparrals next home game is on Dec. 19, when they face the Division II team College of Lake County.