COD to introduce gender-neutral bathrooms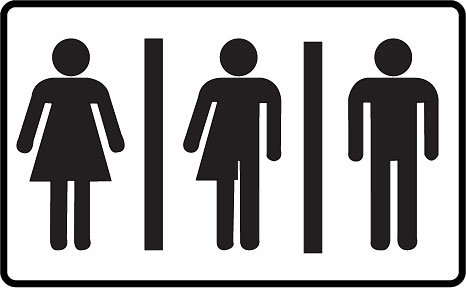 Hang on for a minute...we're trying to find some more stories you might like.
Reading Time:
2
minutes
College of DuPage administrators have decided to open the college's first gender-neutral bathrooms on campus. These bathrooms are designed to provide a level of comfort for students regardless of gender identity. The two single-stall bathrooms, located on the third floor of the Health and Science Center (HSC), are in the works of being transformed to accommodate any gender.
Student Body Vice President Joe Stahl was a part of the committee that made the decision to move forward with the long-time discussion. Stahl explained that the idea has been debated many times in the past, just now taking a step forward.  
"The idea has been circulating for some time both among the students and the administration," said Stahl. "Both previous and current Vice Presidents of Student Affairs have pushed to have that idea made reality. A few years ago, when the Berg Instructional Center renovations were being planned, that idea actually made it onto the official plan for the building. Unfortunately, due to circumstances of which I am unaware, the plans were cancelled."
Despite the first cancellation, the idea of gender-neutral bathrooms kept coming up in conversation. Stahl continued to speak for the comfort of students, knowing that he had never heard opposition to the idea.
Transgender student Sara Smollen is happy to see the college becoming more gender friendly. "I've had fear of using public restrooms since I might be found out and attacked verbally or physically," said Smollen. "Having restrooms where gender is not a factor is a much needed relief."
Smollen hopes COD's progress will encourage other schools to do the same. "It is definitely providing a comfortable environment compared to places outside the college," said Smollen. "I've heard from a couple of other trans people who are at different schools that it's a lot harder to deal with and there are not a lot of protections, so I hope that COD can start a movement of more neutral bathrooms at other schools as well."
Acting Interim President Joseph Collins sent out an email at the start of the semester notifying faculty of the pending addition. "This is in response to requests that we have received from our students and staff to create restrooms where students of any gender can feel safe, regardless of gender expression or gender identity," said Collins. "We will be looking to create more gender neutral restrooms across the campus."
In the future, the school looks to extend gender-neutral options to all buildings, especially the BIC. Stahl explained that converting bathrooms in the BIC may be a long process because of extensive construction. The cost for these bathrooms has yet to be determined.
Until a larger amount of gender-neutral options are available on campus, Stahl plans to continue spreading the word and gathering support for the addition of more gender-neutral options. "These additions are something I'm passionate about, so I'll be advocating for that possibility on the administration level."
The official opening date of the HSC bathrooms has yet to be determined. Students can expect the bathrooms to open soon, as the only construction needed is the addition of new bathroom signs.