Should this be a contest?
Five sports place bids to contest in Tokyo 2020 Olmpics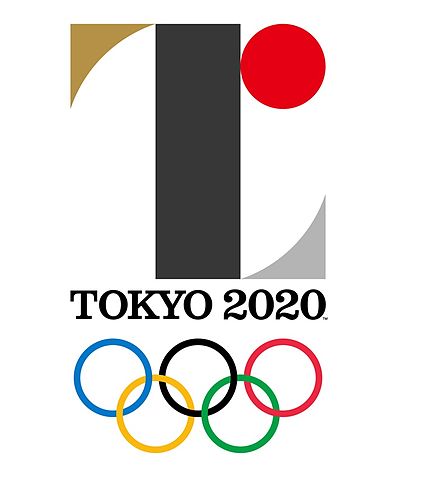 Lucas Koprowski, Sports Editor
September 30, 2015
Reading Time:
2
minutes
On Sept. 28, Tokyo 2020 has announced the five additional events they are going to propose to the International Olympic Committee, or IOC, at the 129th IOC session in Rio de Janeiro, Brazil in August of 2016 to contest in the 2020 Olympics. The events are baseball/softball, karate, skateboarding, sport climbing and surfing. Within these sports, there are 18 separate events and 474 total athletes who would participate in the Olympics, if all sports would be accepted by the IOC.
This list of five sports are the finalists from the eight sports that were selected on Sept. 18 for an Olympic bid. The three that didn't make the cut were Wushu, Bowling and Squash. If you haven't heard of two of the three, I don't blame you. Wushu is a Chinese martial art that is the combination of the traditional Chinese martial art Taolu and the modern Chinese fighting method Sanda. Squash is a racquet-based sport where players alternate striking of a hollow rubber ball in a four wall enclosure, and whomever lets the ball double bounce on the ground loses a point.
All five of the sports have never been in a previous Olympic games. Baseball has attempted to be an Olympic sport, most recently being shot down to be included in the 2016 Olympics, and is doing a joint campaign with softball for the first time ever for the Olympic bid.
Surfing has also attempted bidding for the Olympic spot in the past, most recently for the 2016; but due to not having sufficient wave-producing technology, the sport could not be included. Nowadays, technology for land-locked areal wave production technology has been substantially improved by Wavegarden, a Spanish company that makes wave-producing technology. One of the biggest examples of a facility like this would be one being currently built in Austin, Texas; where they are making a wave pool nine football fields long.
Skateboarding has been an alternative sport for a while, and has gained major traction by its many tournaments, such as the X Games. In a recent interview with skateboarding legend Tony Hawk by Larry King, Hawk told King that he had been in communications with the IOC and said that skateboarding is "very likely to be in the 2020 Games."  
Sports Climbing became an official Olympic sport very recently, and has been gaining traction to replace wrestling as a sport in the Olympics by many of the IOC members. There has been a lot of debate about whether Climbing is a sport or not, but there has been many pushes and alterations towards creating a way to view climbing during said competition.
Karate has placed bids for the 2012 London and 2016 Rio de Janeiro Olympics in the past to no avail. The International Karate Association has put the argument that there wouldn't need to be any additional facilities built for the sport to be played, like Surfing or Baseball, and it could take place over as little as three days.
Although some are more easily implemented than others, all five sports have merit to become a sport in the upcoming Tokyo 2020 Olympics, but that's for the IOC to decide whether or not these sports should be allowed to contest in the event.