Breaking the Ice
Lady Chaps Shutout Joliet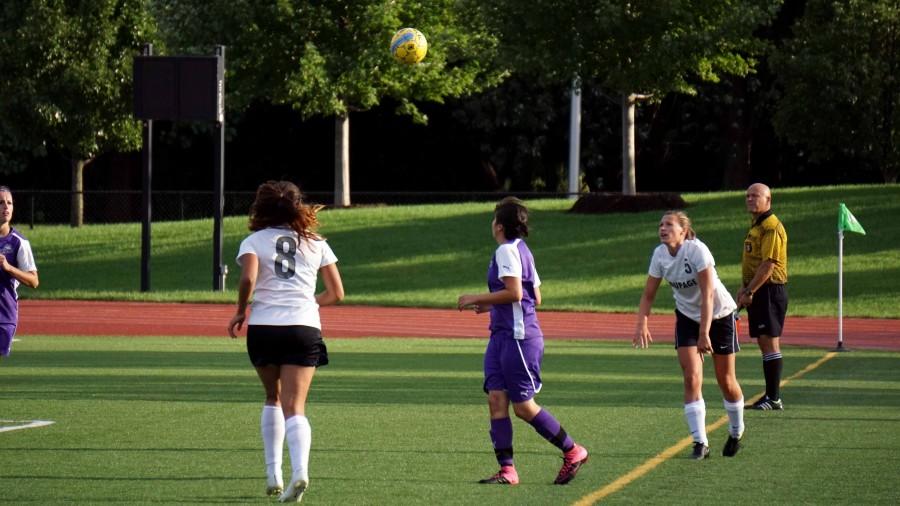 Lucas Koprowski, Sports Editor
September 16, 2015
Reading Time:
2
minutes
The Lady Chaparral Soccer team brought home what they've learned on the road from their last five away games and shutout Joliet Junior College 5-0 for their home opener on Sept. 11. This brings their season record to 3-4, and their conference record to 3-0.
To begin the season, the team faced tough competitors such as Rockford University, an NCAA Division III school, who they lost to in their season opener 3-0. "We put some really good teams at the front of the schedule to figure out what our weaknesses were, and those teams punished us," said Head Coach of Chaparral Women's Soccer Willie Fajkus. "We're starting a little bit of a run right now."
The team is on a three game winning streak, with the past three matches winning by 5 points or more. Each of the past three matches were conference, which makes the team tied for first place in our region with Rock Valley; a team that finished eighth place in the nation last season in the National Junior College Athletic Association, or NJCAA.
Lady Chaparral Kaitlyn Fehrman is one of the main proponents of why the team had such a huge lead, pulling a hat trick early in the match, and also having one assist. "We're still figuring out how to work with each other, since a lot of us haven't played together, or we took a year off; so we're kind of rusty to get back," said Fehrman. "I think our performance is definitely improving. There's still a lot of room for improvement, but we're getting there. I guess time will tell." Fehrman is currently tied for fourth in the nation for number of points scored this season.
With strong momentum behind this team, they will face Madison Area Technical College on Sept. 16, Moraine Valley Community College on Sept. 19, Rochester Community and Technical College on Sept. 20 and Rock Valley Community College on Sept. 23; all of which are home games. Come out and support your local Lady Chaparrals!