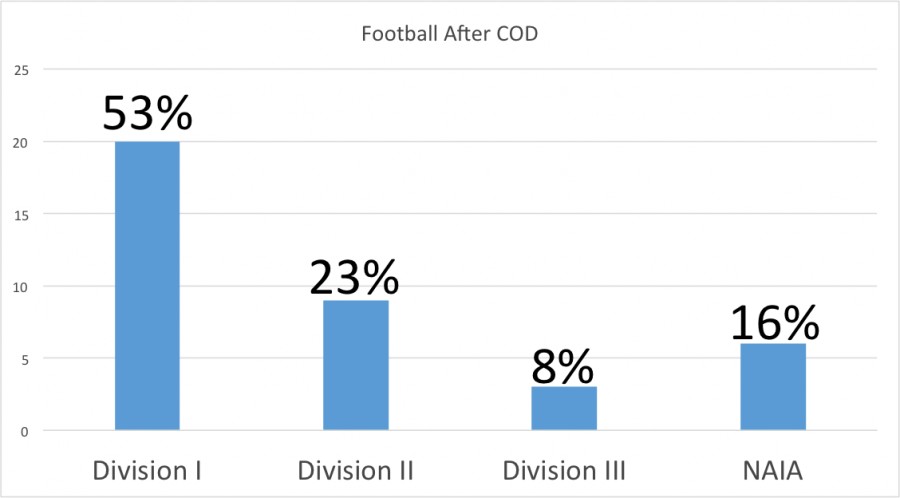 Reading Time:
< 1
minute
The College of DuPage is the definition of the land of opportunity. There are so many different people who come to COD for so many different reasons. Whether you can't afford to go to a four-year institution, or you made one too many mistakes at your last institution or high school, COD will give everyone the opportunity to receive a proper college education and open a door to new beginnings.
Not only does COD provide the perfect breeding grounds for top notch education, it also provides the gateway into collegiate athletics.  This can be seen by examining the football team, and where its players achieve after their time at COD.
Since 2013, there have been 38 football players at COD that went on to play at their next institution. Of these players, 53% of them went onto Division I schools, 23% went to Division II, 8% went to Division III and 16% went to NAIA, or the National Association of Intercollegiate Athletics.