As Hispanic student population booms, so does involvement
Increase points to changing demographics, effectiveness of targeted outreach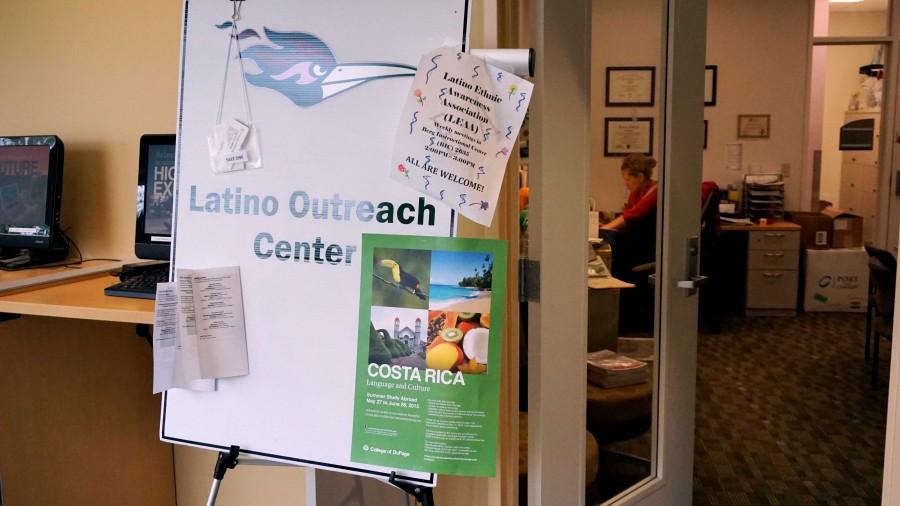 Joash Mencias, Editor-in-Chief
May 6, 2015
Reading Time:
3
minutes
As Saraliz Jimenez listened to students give their farewell speeches to their peers, she began to tear up.
One by one, students moving on from College of DuPage spoke to members of the Latino Ethnic Awareness Association, or LEAA. They reflected on what they learned in school and how much they were going to miss one another. But they kept mentioning Jimenez's name.
"Saraliz is amazing," said Maria Vidales-Hernandez, president of LEAA. She hugged a visibly emotional Jimenez afterwards.
It was only natural for Jimenez to be deeply moved. As the adviser for LEAA and the manager of College of DuPage's Latino Outreach Center, Jimenez has been personally involved with the students she works with.
"I become their surrogate parent here on campus," Jimenez said.
Along with mentoring and advising students, Jimenez has helped to expand the college's outreach to potential Hispanic student recruits since 2011. Her efforts seemed to have paid off.
While changing demographics in DuPage County have contributed to an increase in Hispanic student enrollment, the college's outreach efforts have also played a critical role.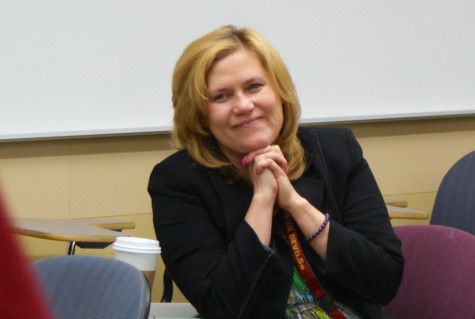 In fall 2010, 3,869 Hispanic students signed up for classes, according to college enrollment data. By 2014, the college attracted 6,315 Hispanic enrollees, an increase of 63 percent. In a span of 10 years, Hispanic enrollment shot up nearly 80 percent since 2004.
In addition, Hispanic students made up a larger proportion of the school's population compared to the county's racial makeup. Hispanics represented the largest minority group on campus, consisting of 21 percent of the student body. In comparison, people who identified as Hispanic or Latino accounted for nearly 14 percent of DuPage County's population, according to 2013 census data.
Since its inception in 2011, the Latino Outreach Center has carried out a multifaceted strategy for Hispanic student recruitment and retention. Jimenez established a social media and online presence, allowing her to reach out to potential enrollees. She also connects with local schools and organizations. In April, Jimenez coordinated a Latino Student Visit Day, which gave more than 150 Hispanic high school students an introduction to the college.
Besides recruiting future college students, Jimenez, a Venezuelan-American, reaches out to the local Hispanic community through information sessions on timely issues, such as President Barack Obama's executive actions on immigration. She also guides Spanish-speaking families through the educational system of the United States.
"Typically, these (students) are immigrants with immigrant families," Jimenez explained. "They don't know the system. I help through the process to eliminate some of the barriers."
Jimenez also attributes the increase in Hispanic enrollment to an all-college effort.
"Every department here is taking part of the process of the recruitment of Latino students," Jimenez said.
Earl Dowling, vice president of student affairs, believes the college's focus on inclusion has helped increase enrollment.
"It starts with creating a welcoming environment," Dowling said. "If you're Hispanic or Latino from off campus, and you're considering where to begin your education, and you perceive that this is an accepting place … then enrollment goes up."
As their numbers increase, Hispanics have increasingly become involved in campus life. During the past academic year, students elected a slate of Hispanic leaders: student Trustee Omar Escamilla, student body President Stephanie Torres and student body Vice President Michelle Gallardo.
Students of LEAA, a group promoting unity among Latinos on campus, can also attest to an inclusive college atmosphere, especially within the Hispanic student group.
"It's a friendly environment," said 19-year-old Hugo Reyes, a biology and chemistry major. "It's a judgment-free zone … and it consists of love and acceptance."
Miguel Fernandez-Mendoza, a transplant to the Chicago area, believes LEAA has created strong bonds among students in the group.
"One of the hardest places to make friends is at a community college," Fernandez-Mendoza said. "But now we're like a big family."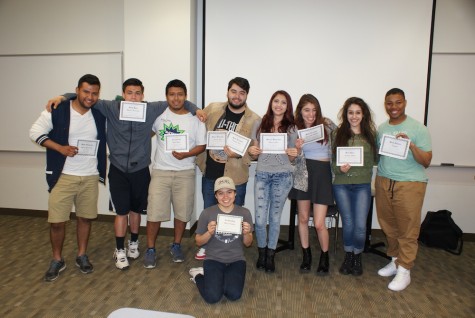 "Latinos tend to accept people," added 21-year-old Leslie Mota. "You just become family."
Dowling attributes the rise in Hispanic student involvement once again to the college's inclusive nature.
"The word 'minority' is not relevant when you come on a college campus," Dowling said. "I'd like to think the evidence we have with Hispanic leadership … shows the kind of culture and environment that you too can be a leader."
And whether her focus is getting Hispanic students to enroll in classes or keeping them here on campus, Jimenez ultimately wants students to be invested in their own future.
"I want them to be successful," Jimenez said. "I encourage them to spread their wings."