High expectations for track and field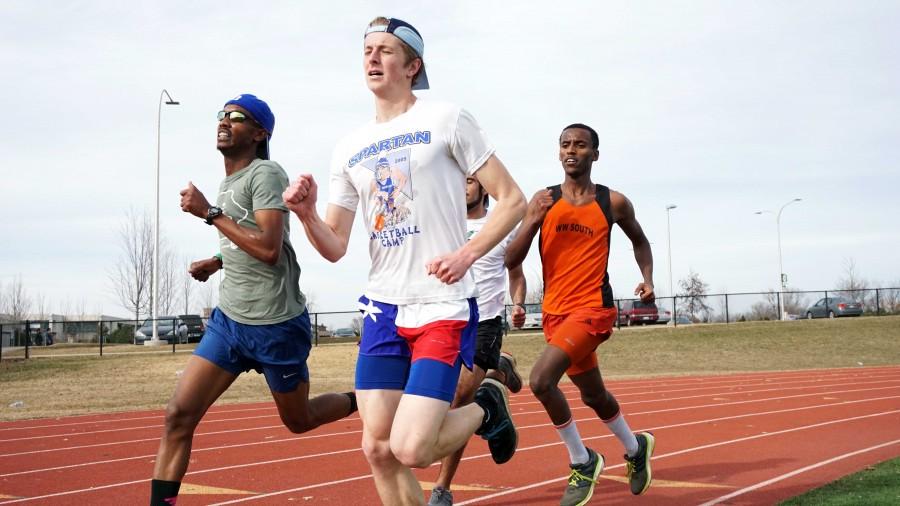 Lucas Koprowski, Photography Editor
March 18, 2015
Reading Time:
3
minutes
As the snow melts and the temperature rises, it becomes time for the outdoor season of track and field. Here at the College of DuPage, there are many prospective student athletes that are either on their way or already qualify for the national championships in May.
"We had several kids qualify for the outdoor nationals already, which is nice," said Head Coach Matt Wilhite. "Then a couple others that are literally knocking on the door they are so close. We have one girl, Raven Kelly, who was ranked in the top five in two events in throwing. We're excited to see her try to go after top replacement in a couple of events."
There are two different throwing categories where Raven competes. The event where she placed nationally indoors is called the Weight Throw. It is an indoor event where a person throws a heavy weight as far as possible. Raven threw the weight 17.07 meters to become the third ranked weight thrower nationally at the junior college level.
The other event is called the hammer throw. This is where a person throws a hammer for distance while staying in a confined circle. She plans to break her personal record of 47 meters and reach 55 meters by the end of the season.
Raven has high expectations for both herself and her team in the outdoor season.
"I expect a lot of my team to go to nationals and place," Raven said. "I see everyone during practice and I know we have it, we just have to put it out there."
Wilhite sees the team in the same light.
"Attitudes and work ethic have become a lot stronger and a little more dedicated," Wilhite said. "We had some very talented athletes last year, but I think that this year if we get the most out of all of our athletes, we will have an even stronger team performance wise."
When looking at athletes who stand out and lead the team, Wilhite saw Katherine Villa on the girls' side and Eric Greenwell on the guys. Villa runs 400-meter hurdles and Greenwell runs both the 800-meter and 1500-meter. Both have seen the national championships in the past.
Villa and Greenwell have higher expectations for themselves for the upcoming season.
"I want to go to nationals and keep dropping time," Greenwell said. "In the 800-meter, my best time is 58 seconds, and in the 1500-meter it's 4:13. I'll be close to below four minutes this year."
Villa has similar expectations for herself, striving to push even further.
"I hope to go below 60 seconds in the 400-meter hurdles, and I'm looking forward to go and place in nationals," Villa said. She went to nationals last year, but this year she expects to place there.
Over the next two months, there will be four more meets until the regional championships on April 24. The most significant one of the four is the Chicagoland Outdoor Championships, which will be hosted at COD. Every college within 90 miles of Chicago is invited, which gives the potential of 30 different colleges to be competing in the event.
"There are usually anywhere from 20 to 25 schools, and you're running against NCAA division I athletes to division III, to junior colleges and NAIA. So you're going to see kids at all levels, scholarship and non-scholarship," said Wilhite.
This will be held on April 10 and 11, and everyone is welcome to come and cheer on our athletes. Before this meet, the team will be competing in the Viking Olympics at Augustana College on March 27 and 28. The First Chance Meet at Wheaton College on April 2. After this meet, the Cougar Invitational will be held at Concordia University on April 18 then the Regional Championships.