Up-and-coming band puts two COD students in spotlight
Funk/rock band to play at House of Blues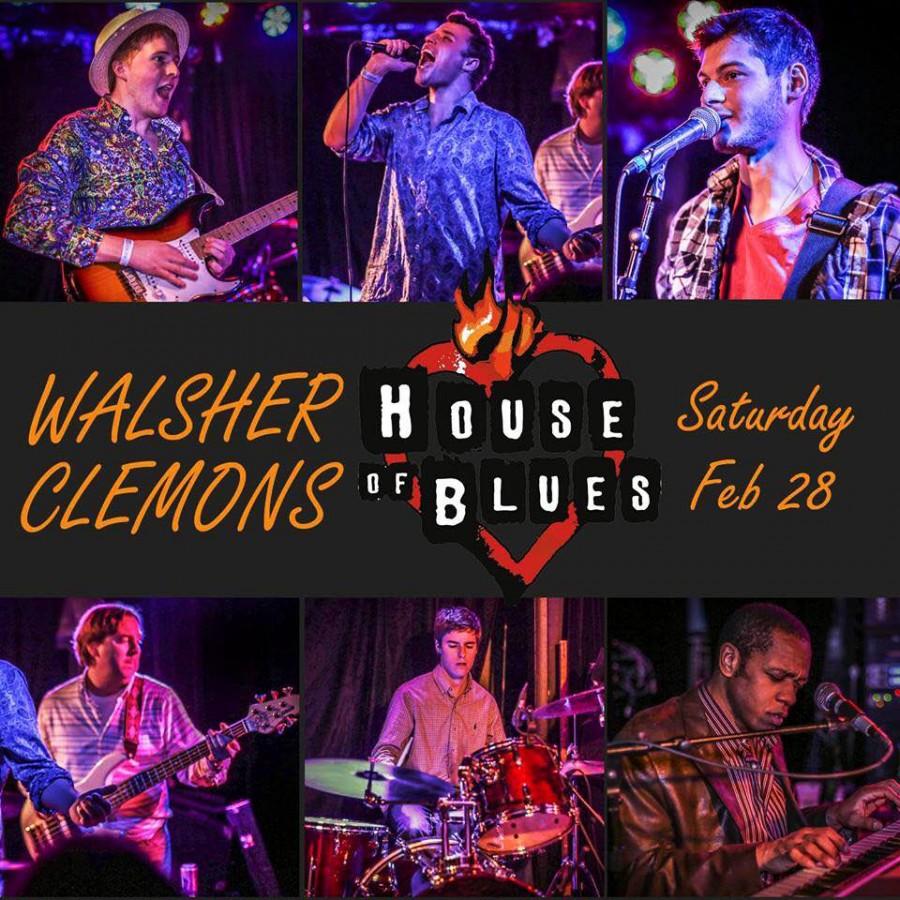 Kelly Wynne, Features Editor
February 25, 2015
Reading Time:
2
minutes
Chicagoland-based funk/rock band Walsher Clemons may be one to watch out for. Working their way up the Chicago music scene, the six-man band has just cut their first album and is prepared to take their music career to new heights.
With a recently added keyboard player, guitarist Patrick Walsh, a student at College of DuPage, feels the band is finally complete and ready for the future.
Up until this point, the band has played a variety of venues. They have held slots at Beat Kitchen and Double Door while balancing time with a handful of college shows. Soon, they will take on the House of Blues stage Feb. 28, which they feel is a new level for the type of venues they have played.
Lead vocalist Riley Pettrone also attends COD. Both Pettrone and Walsh find themselves taking a light load of classes, in order to balance schoolwork and their music career.
Walsh explains that music comes first for all of the band members.
"If we had an opportunity to go out on tour right now, I'd drop out of school in a second," said Walsh.
The band came together in a mix of longtime friends, family members and even by scouting on craigslist.
The band has decided that their next step is hiring advertising agents to help them promote their music both on radio and in media. "We want to improve our credibility and get more press and music plays," said Walsh. "The next step would be to get approached by management and hopefully get signed."
Walsh considers the band's target market to be young adults age 18 to 30 years old.
With the release of their album in the near future, Walsh feels that their lives may pick up speed. "Ideally in the next five years, we'll be touring and on the radio," said Walsh.
The band does not expect to be overnight sensations, or even to make it on major airwaves. They would prefer a less traveled route with the ability to get their music to the ears that will enjoy it for its true value. "I'm not thinking that this is going to be a big KISS FM kind of thing," said Walsh. "Maybe like XRT and stuff like that."
Walsh can't pinpoint exactly what the reason for his love of music is, but knows the reason the band is so dedicated to each other and the possibilities in its future.
"It's our passion," said Walsh. "It's what we love to do. It's hard to describe, it's just a feeling inside, as cheesy as that sounds. I can't see myself doing anything else."
Currently the band has two songs released on Soundcloud. Their full album can be expected shortly. To learn more about the band, hear their music, or purchase tickets to upcoming shows, visit www.walsherclemons.com or check out the band's Facebook page.