Pulsera Project returns to campus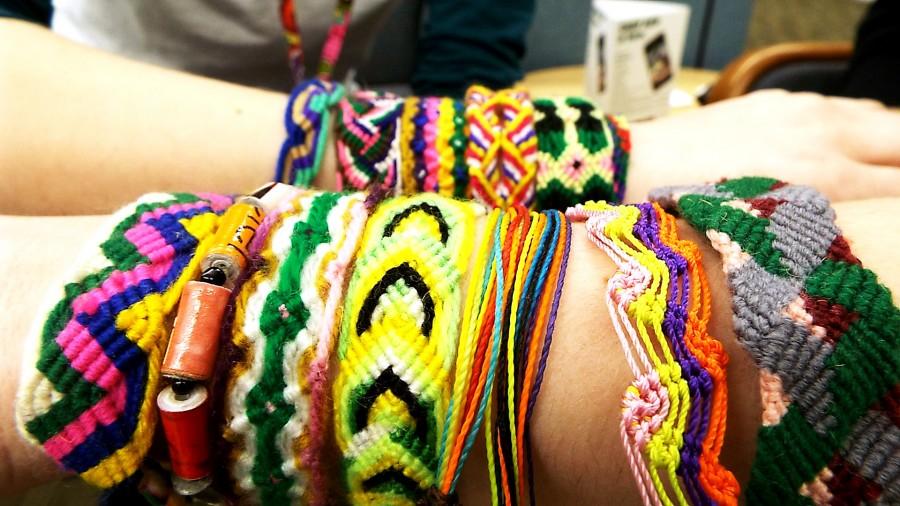 Kelly Wynne, Features Editor
February 25, 2015
Reading Time:
2
minutes
The Pulsera Project has made its way back to campus, this time bigger than ever.
The Pulsera Project is a nonprofit organization that connects Nicaraguan children with the world in hopes for providing education, shelter and food for their community. Schools around the world connect with the project and agree to sell "pulseras," a Spanish word for bracelets. The money raised is given back to those who made the bracelets.
The project made its way to College of DuPage last year, and raised a total of $2,650. Student Leadership Council member Ilham Hussaini felt that after the success from last year, students are capable of reaching an even higher goal.
"It was an important event to have again because the project was so successful last year," Hussaini said in an email. "I believe that we could raise more than $3,000 this year for the Nicaraguan people.
"I also wanted to expand the project from last year by increasing the number of clubs we collaborated with, and also by inviting other community colleges to join in on the efforts. This project is so adaptable that I see the potential of it being a community college wide event and perhaps a nation-wide event."
Last year, COD was the only community college in Illinois participating in the project. This year, the college has invited Joliet Junior College and Morton College to participate in the project. All three schools will be selling throughout the same weeks and the total from all will be tallied at the conclusion of the project.
Hussaini believes that the program is beneficial to not only Nicaraguan youth, but also to students who purchase a pulsera.
"I encourage students to buy the bracelets because their purchase helps support underprivileged people in Nicaragua. Five dollars is able to provide education, shelter, and essential everyday needs to the Nicaraguan people. By buying a bracelet, one can add color to their lives."
Each bracelet is artisan-made and one-of-a-kind. Options range in color and size, and SLC members are confident that each student will be able to find one that fits their style.
"Each Pulsera is so unique, that it comes along with a tag depicting the signature and picture of the individual that made it," said Hussaini.
"You can visualize how the personalities of the artisans emerge through distinctive patterns and use of multiple colors. Each bracelet sustains within a little piece of Nicaragua that we can embrace, and carry with us, despite our distance."
Students can purchase pulseras through Feb. 27 in the Student Leadership Council office in SSC 2214 or the Student Life Office in SSC 1217.
SLC will host a pulsera party on the final day of sales. Anyone who has purchased a bracelet will be admitted to the event.