Open Your Mind
Conscious Mind Fest brings urban monk to campus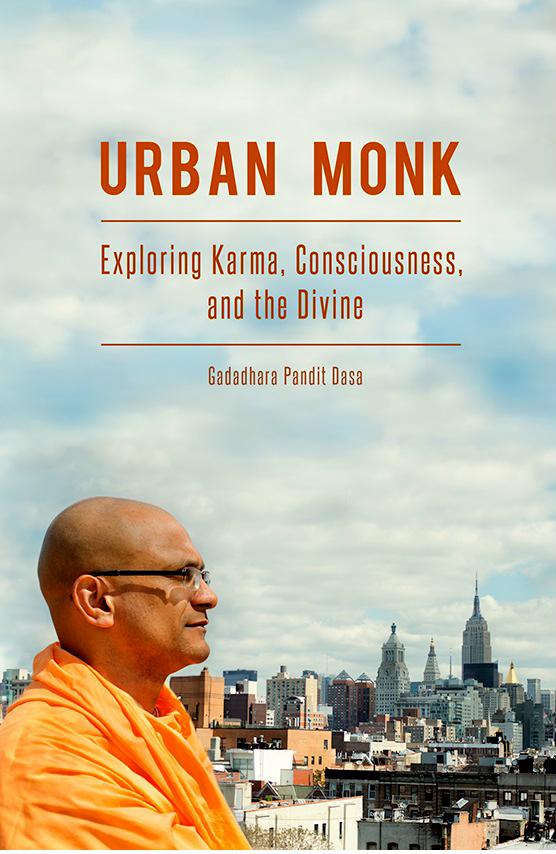 Kelly Wynne, Features Editor
February 25, 2015
Reading Time:
2
minutes
Finding balance and composure in life can be a difficult task in college. It may seem that everyone surrounding you is overwhelmed or being pulled in all directions. Hustle and bustle can be distracting, but the life of Gadadhara Pandit Dasa, an urban Hindu monk, proves peace can be found in the busiest of lifestyles.
Dasa will return to College of DuPage a second time as the main feature of the Conscious Mind Fest Feb. 25 and 26. This is the first year the Fest will take place on campus, thanks to the partnership of the Living Leadership program, religious studies, Asia Committee, and Philosophy Club.
The organizations came together due to the overwhelming turnout of Dasa's first visit last April.
"It was such a wonderful presentation that we, in Living Leadership, connected with other organizations on campus to cosponsor this event," said Living Leadership Program Coordinator Stephanie Quirk.
Dasa has fought battles of hardship throughout his life, as explained in his book "Urban Monk: Exploring Karma, Consciousness, and the Divine." While overcoming the fall from rich to poor, Dasa found shelter in Hinduism and meditation. Now that he has found a leveled lifestyle, he has been featured on PBS, NPR and in the New York Times and currently spends his time lecturing and writing for the Huffington Post.
Quirk believes that the messages Dasa teaches fit perfectly into the goals the Living Leadership Program aims to accomplish.
"One of our tenants in the Living Leadership Program is the importance of conscious decision making, so of course it's a natural fit for our program to sponsor something like this," said Quirk.
"In the principles of Living Leadership, we talk conscious decision making all the time, so being very deliberate in our decision making, and how we can draw lessons from the past and make a difference in our communities from making conscious decisions."
Through this event the Living Leadership Program hopes to bring students an open mind and the capability to cope with any kind of stress.
"Students who attend these events are certainly going to have a perspective that they wouldn't have before," said Quirk.
"They're going to be able to open their mind to a new religion, perhaps if they aren't familiar with Hinduism, but also another perspective on how to manage stress. I think there's a lot of ways that people can do it and have done it successfully but Pandit will bring a different perspective on how to do that."
Dasa will hold four lectures while on campus this week. The first, "Stress Management for School and Life Balance" will be beneficial to all students, as it will provide new ideas into staying on top of school work, while having time to focus on other areas of life.
"Exploring Hinduism" will give insight to those who may not have an idea of the religion's main points.
For the second time on campus, Dasa will give his "The Matrix through Hinduism" lecture. In this, he explores the parallels of Hindu beliefs to the film "The Matrix." All previous lectures will tie into the concluding "Principles of Conscious Leadership" as Dasa teaches the foundation of being a successful leader.
All events are free and open to the public. The Living Leadership program will be filming each lecture. If you cannot attend, but wish to see one, you can do so by speaking with Student Life.