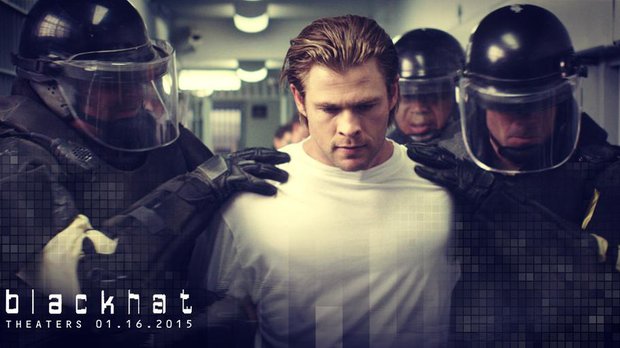 Reading Time:
2
minutes
Although cliché and somewhat drawn out, Blackhat is a beautiful film. This flick has its share of ups and downs and a few plot holes, but Blackhat has interesting characters and a strong enough plot to keep the audience engaged.
Blackhat centers on a temporarily released convict Nick Hathaway (Chris Hemsworth) who, along with his partners in the American and Chinese governments, try to uncover a distinguished cybercrime network by attempting to follow the breadcrumbs of the organization's coded mistakes back to the source.
This movie is a cliché from the beginning because it uses the famous plotline model where the only person who can diffuse the situation is in jail, and is offered his freedom if he can complete the job. The idea has been employed by many movies, most notably from the famous 80's sci-fi film "Escape from New York." This isn't necessarily bad, but there are a combination of plot holes and uneven developments that make this movie somewhat unbelievable.
The first thing you notice when you get past the fast paced development is Nick Hathaway's sudden relationship with his partner Chen Lein (Wei Tang). The romance seems out of the blue since both characters have only known each other for a few days, and there is no foreshadowing of this until they're staring into each other's eye's passionately about 30 seconds after a fight in a Chinese restaurant.
This was completely unnecessary until later in the film, when they could only rely on each other.  This is what I call a hole and a patch, or where a plot-hole appears, but is later patched up by an action or development by the characters.  After that, there were many different minor problems with how the story continued to unfold; such as plot and character inconsistencies.
Although the movie's plot isn't smooth, the cinematography was top notch. The movie looked stunning throughout, and some of the perspectives were truly great. The CGI introduction was also very interesting, because of the unusual viewpoint from where it was presented and how it expressed that something so small can make a huge impact.
Overall, this movie was fun to watch. If you're looking to watch the next Pulp Fiction or American Beauty, then go and see American Sniper. If you just want to enjoy an Action/Suspense movie with friends and family, then look no further.
3/5 Stars