Trustees agree to Breuder buyout of $762,000
College president set to retire in 2016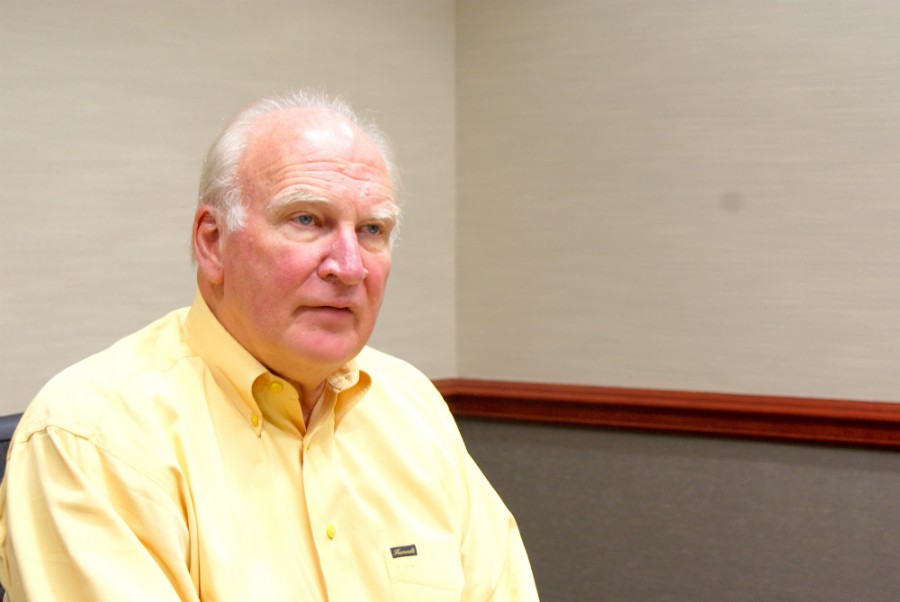 Taira Alabi and Joash Mencias
January 22, 2015
Reading Time:
2
minutes
College of DuPage President Robert Breuder will be seeing the end of his presidency soon.
COD's board of trustees voted 6-1 on Jan. 22 to grant Breuder a severance package to the tune of $762,000.
Breuder will retire March 31, 2016, as opposed to sometime in 2019 as originally stipulated in his contract. As part of the buyout package, Breuder would get the Homeland Security Education Center building named after him and help choose his successor.
Before the trustees voted for Breuder's contract addendum, several individuals spoke out against the severance package.
Adam Andrzejewski, founder of the OpenTheBooks watchdog group, told the board their surreptitious moves over the payout package was an example of "corruption unfolding before our very eyes."
Vice Chair Kathy Hamilton, the lone "no" vote, also criticized the payout.
"To award a golden parachute to Dr. Breuder is nothing more than a wanton betrayal of our students," Hamilton said. "Instead we should show Dr. Breuder the door."
Glenn Hansen, president of the faculty association that expressed no confidence in Breuder in September, said the whole process of Breuder's buyout lacks transparency.
"The college community is in the dark," Hansen told The Courier.
The college president's tenure has been plagued by criticism of overspending and lack of transparency over the past few months.
In an email sent in May, Breuder pushed to secure a $20 million grant by identifying "a project that would help release our state funding," coinciding with Gov. Pat Quinn's commencement speech. Watchdog groups also questioned the use of school money for expenses such as Breuder's membership for a private shooting club.
In a letter sent to the board of trustees on Jan. 20, Breuder wrote he had been exploring his retirement options for at least 6 months. Breuder made his final decision over the holiday break.
"With age comes the inevitable reality that time is precious," Breuder wrote. "I concluded the time was at hand to make a life decision."
"I feel privileged to have been a part of the current family that made educational opportunity available to students and served our community with excellence," Breuder continued.
Several other trustees members expressed solidarity with Breuder and appeared sad to see the president leave.
"I and others are of course saddened that Dr. Breuder will be leaving the college next year," Chair Erin Birt said in a statement. "His list of accomplishments is staggering. COD will benefit from his foresight and guidance for generations to come. We are pleased to have come to an agreement that best serves the college while recognizing the incredible leadership Dr. Breuder has shown."
Student Trustee Omar Escamilla, saying "yes" to the payout, remarked on Breuder's impact on the college.
"Dr. Breuder has been a great president in this institution," Escamilla told The Courier. "Although it's sad to see him leave, I see this as another step for our college to move forward."