Uncertainty in store for winter
Will Chicago see a harsh season again?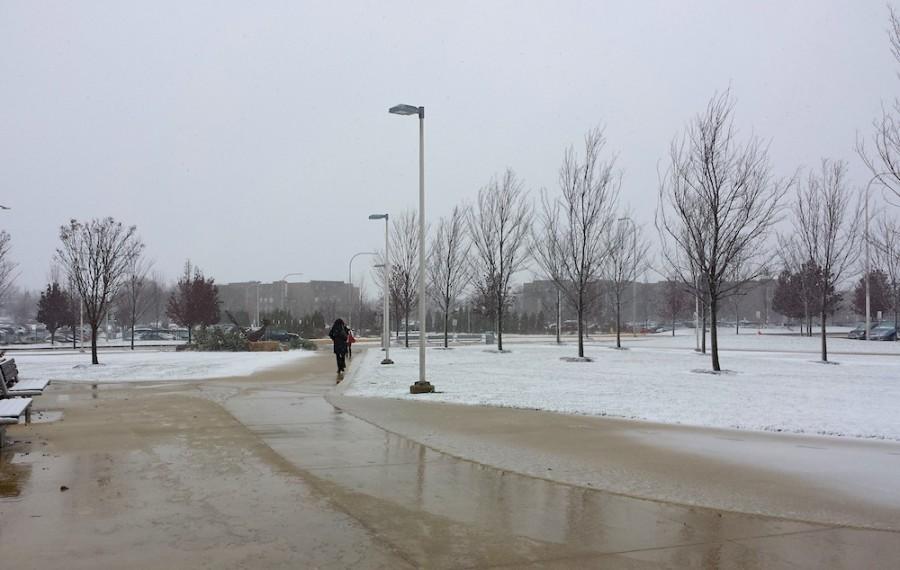 Joash Mencias, Editor-in-Chief
November 25, 2014
Reading Time:
2
minutes
This article has been updated to reflect the print version of this story.
Winter made an early return as unseasonable cold and snow have gripped the Chicago area over the past few weeks. However, it is difficult to tell what's in store for the rest of the season.
The National Oceanic and Atmospheric Administration says there are "equal chances" average temperatures will remain above or below normal this winter in the Midwest.
The Chicago branch of the National Weather Service expects a colder than normal winter. Local weather forecasters also predict slightly more snow than usual. However, the weather service says it does not mean the region will experience conditions like last year's harsh winter.
Paul Sirvatka, meteorology professor at College of DuPage, echoes the uncertainty in the outlook for the upcoming season.
"This year, there are such different signals," Sirvatka said. "I don't have a good feel for this winter."
The recent cold spell during November, with temperatures averaging at least 7 degrees below normal, contributed to a cool year in Chicago, according to Sirvatka. However, November's chilly air does not give a good indication to how cold the next couple of months could be.
What's your ideal type of winter?
Cold and snowy (45%, 5 Votes)
Warm and dry (36%, 4 Votes)
I want to move to Florida. (18%, 2 Votes)
Cold and dry (0%, 0 Votes)
Total Voters: 11
Sirvatka says the long-term outlook for the next three months is not clear-cut, as the El Nino phenomenon is "proving to be difficult."
According to the NOAA, El Nino is an "ocean-atmospheric phenomenon…that affects global weather patterns." The government's outlook says this year's El Nino is expected to be weak, meaning drought-stricken parts of the nation like California may not see the rain it needs.
Locally, a weak El Nino could mean an average to slightly above average amount of snowfall.
Regardless of how harsh the winter turns out, Sirvatka encourages the public to be aware and prepared for hazardous weather this season.
In the short term, warmer weather is on the way for the Chicago area. A recently issued short-term outlook from the weather service suggests above average temperatures could last through mid-December.
Check out current weather conditions on campus, forecasts and more via College of DuPage's meteorology department.