IArtists take New Orleans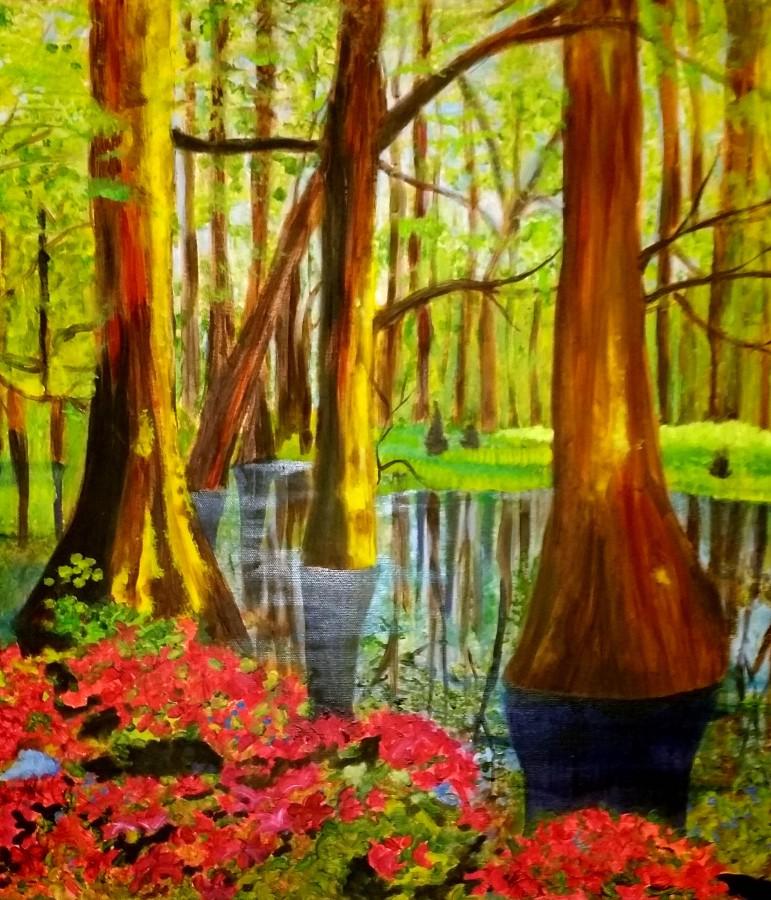 Kelly Wynne, Features Editor
November 19, 2014
Reading Time:
2
minutes
College of DuPage's nonprofit art group, IArtists, took their talents to the heart of their inspiration. The group opened their two-month art show at the Gravier Studio Gallery in New Orleans on Nov. 14.
The artist group focuses their work on the New Orleans lifestyle, from jazz music to Mardi Gras. These paintings are then donated to families affected by Hurricane Katrina. This is the first time the artists were able to meet the recipients of their work personally.
Art professor Jennifer Hereth and former art student Karen Gehse started the COD nonprofit in the wake of Katrina. Although the storm has passed and families are on their way to recovery, Hereth's painting students are still given the opportunity to create pieces that represent new life and old tradition.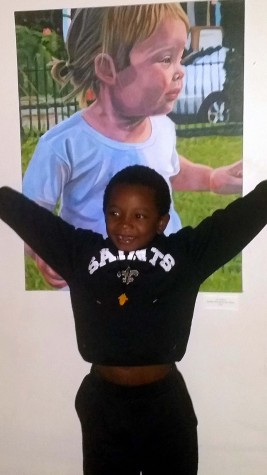 Hereth believes the group is special in focus and that COD students and faculty should be proud of the art department in the wake of school-wide dysfunction.
"For us to keep a nine-year commitment when everyone has forgotten, and to be recognized by Brad Pitt's organization 'Make It Right,' the school should feel proud," said Hereth. "Even though [Hurricane Katrina is] not the crisis of favor, 100 students in Chicago have not forgotten."
Along with the event at the Gravier Studio Gallery, new student artwork was hung in the 'Make It Right' offices, home to Brad Pitt's nonprofit group. This is the second time Hereth has visited the business because of their love for student artwork.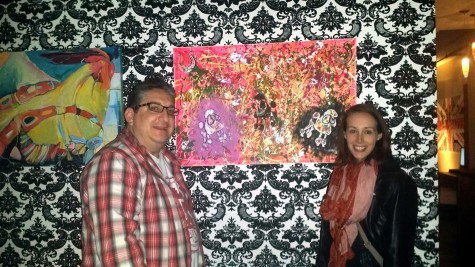 In the weeks before the show, longtime IArtist member Eve Reed looked forward to hanging up her painting and brightening a recipient's day.
"It's very neat," said Reed. "It's a far away place, but hopefully we are able to make a difference for someone and make them happy."
Hereth believes the exhibition would not have been possible if it weren't for the support of COD. Not only was this the first time the COD art department took their work nationally, but Hereth believes that IArtists is the only nonprofit art group stemming from a community college in the country.
"We very much appreciate that the liberal arts and academic deans departments supporting this trip," said Hereth. "This is unprecedented in COD's history or any community college that I know of."
Hereth believes that the opportunity is unique from those of any other community college and is hoping to use publicity from this trip to receive a grant for the program. She plans to continue IArtist's donations and looks forward to more visits in the future.